Breast surgery
Increase and decrease
---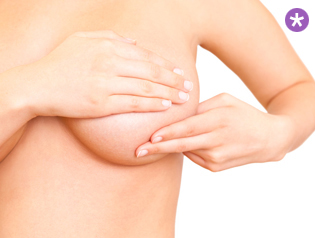 Breast Augmentation:
Breast augmentation plastic surgery is one of the most common procedures performed annually by Aesthetic Plastic Surgeons around the world. Women may choose to under go breast enlargement surgery for various reasons, such as having small breasts, or because of differences in the sizes of the breasts or from changes after pregnancy or breast feeding. Often after weight loss, aging or childbirth a woman's breast volume and shape may change. Whatever is your need, we at LMC will address your specific requirement. Breast enhancement using breast implants can give a woman more proportional shape and may improve self esteem as well as boost confidence.
The procedure is done by making only a very small incision underneath the breast in order to insert the implants (known as prosthesis). Women with asymmetrical breasts may use a single breast implant to balance the difference in size.
Breast augmentation is designed to increase the size of small or underdeveloped breasts, it can also restore and enhance your breast volume.
The implants used at Louise Medical Center for breast augmentation are either saline breast implants or silicone gel implants. All breast implants currently available include a solid silicone rubber outer shell made of elastic silicone (silicone elastomer) which can have a smooth or rough texture. The filling inside the implants could either be composed of water or saline cohesive gel silicone.
Breast reduction:
Breast reduction surgery aims at reducing the volume of large breast, breast sacking and repositioning of the nipple. Patients who undergo this surgery are mainly seeking relief from physical symptoms caused by the excessive weight of large breasts. Breast reduction usually can solve these problems as well as improve the size and shape of your breasts. Following breast reduction, your breasts will be more proportional to the rest of your body.
The most common method of reducing the breasts involves three incisions. One incision is made around the areola. Another runs vertically from the bottom edge of the areola to the crease underneath the breast. The third incision follows the natural curve of the breast crease.


Dr Velez

(English speaking doctor)

Plastic Surgeon - Cosmetic Surgeon:urgery - plastic - reconstructive and hand surgery - breast surgery (augmentation and reduction) - Breast Reconstruction - lifting - eyelids - botulinum toxin - hyaluronic acid.

Monday

Tuesday

Wednesday

Thursday

Friday

Saterday

9:40 to 12:00
13:30 to 18:00
Dr. Velez also consults at J. Bracops hospital in Ixelles as well as Clinic Basilica in Brussels
Dr Horn

(English speaking doctor)

Plastic surgeon: reconstructive and cosmetic plastic surgery: breast surgery, facial surgery, aesthetic silhouette, buttock augmentation, dermatologic surgery

| | | | | | |
| --- | --- | --- | --- | --- | --- |
| Monday | Tuesday | Wednesday | Thursday | Friday | Saterday |
| | | | | | |